News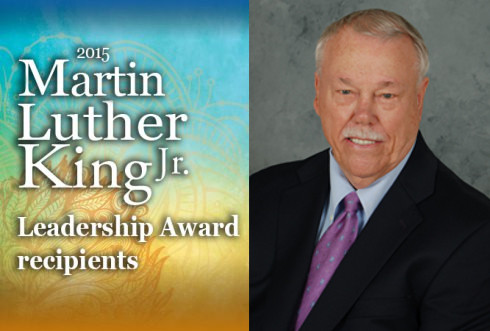 Denny Abbott risked his own life to improve the lives of helpless children. He was a youth probation officer in Montgomery during the civil rights movement when he felt a conviction to correct wrongdoing by the state of Alabama.
He filed a federal lawsuit in 1969 to stop institutional abuse of black children in the Alabama court system. Instead of being reformed, the children were housed in deplorable conditions in a state correctional facility, used as slave laborers on prison farms and abused. In 1972, he filed another federal lawsuit to stop the unfair treatment of orphaned black children who were being housed in juvenile detention facilities instead of foster care facilities.
Eventually, Abbott was fired for filing the lawsuits and faced death threats from the Ku Klux Klan, but his actions led to major reforms in the state. The correctional facility "farms" were disbanded and every staffer was fired. Then vocational rehabilitation and social services were instituted. When Florida began taking over the detention centers in 1973, Abbott became the regional detention director for Palm Beach County, Orlando and Fort Pierce.
Abbott, author of "They Had No Voice: My Fight for Alabama's Forgotten Children," continued his work in Florida to make a difference. He helped John Walsh start the National Center for Missing and Exploited Children in 1984 and served as national director of the Adam Walsh Child Resource Center from 1981 to 1989. In 1990, he became coordinator for victim services in Palm Beach County. He also wrote victims' rights legislation, which became Florida law in the mid-1990s. He has served as an expert source for major media outlets and Congress.
During the civil rights movement, Dr. Martin Luther King Jr. advocated for nonviolent activisim in a struggle to obtain civil rights for African Americans which were equal to those of whites.
Denny Abbott's advice for bringing about change is simple: make the issue known, get a lot of people involved, don't sugarcoat it, have a solution at hand and try to get people to have ownership in making that change.
Denny Abbott, author of "They Had No Voice: My Fight for Alabama's Forgotten Children," will speak at 7 p.m. Wednesday in the auditorium at the Rosa Parks Library and Museum.
Denny Abbott has been featured on the Southern Poverty Law Center website.
One day in 1969, five teenage black girls showed up at the probation offices asking to see "the boss." They were all former detainees at Mt. Meigs.
Denny Abbott, a longtime advocate for children, the poor and crime victims in South Florida, grew up in Alabama, where he received an early education in man's inhumanity to man.
Despite death threats and lost jobs, Denny Abbott has dedicated his life to making sure children are always treated fairly, regardless of race.
Born and raised in Montgomery, Abbott graduated from Huntingdon College in 1961 with a Bachelor's degree in sociology and he later earned a Master's degree from Florida State University. Newly married, he found a job as a probation officer. His job made him aware of horrible abuses of black children which he corrected in federal court class action lawsuits in 1969 and 1972.
Abbott was a probation officer for juveniles in Montgomery County in the 1960s, and as part of his job he transported black youths to the Alabama Industrial School for Negro Children at Mount Meigs. Or, as he writes, "it was my job to deliver black children to a slave camp on the outskirts of Montgomery, Ala."